Jill Weinlein
On January 26, Mercedes-Benz USA (MBUSA) kicked off its complimentary test drive experience in Los Angeles as part of its multi-city tour to educate consumers about the brand's first line of electric vehicles, Mercedes-EQ.
Los Angelenos had the chance to test drive the first vehicles from the line, the all new 2022 EQS Sedans. The 30-minute test drive allows car fans to experience the technology, design, functionality, and connectivity of the EQS Sedan. Guests who arrived at the lifestyle center Americana on Brand checked in and received a water bottle and a Mercedes-Benz hat. One of the friendly co-pilots escorted drivers down to the garage to step into one of 12 new all-electric cars. After a brief orientation, drivers were free to take the 340 to 350 electric range car for a drive through town.
The EQS 580 4MATIC Mercedes combines fully electric luxury sophistication, with sustainability, high-end technology, and style experience. It's one of the first models being introduced to the U.S. market, along with the EQS 450+. With powerful and efficient systems, highly intelligent and adaptive functions, and sustainable yet luxurious details, the all-new EQS Sedan appeals to women.
Founded in 1926 by Karl Benz, Gottlieb Daimler, Wilhelm Maybach and Emil Jellinek, the car was named after one of the founder's daughter, Mercedes. She was the inspiration for the original namesake.
Here are 10 reasons why women will want to drive the new Mercedes EQS sedans: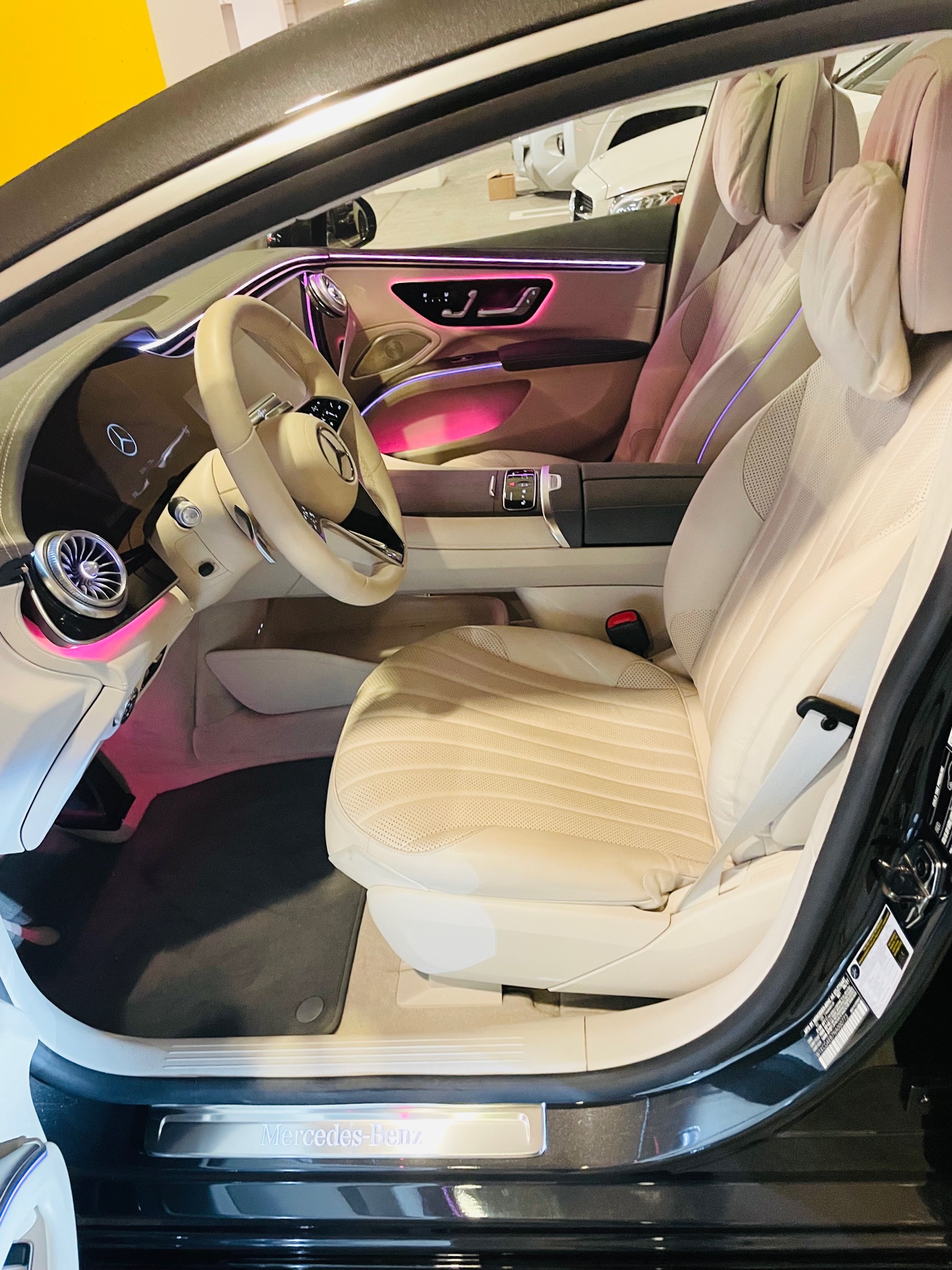 Jill Weinlein
1. This car is sexy inside starting with it's solid and strong steering wheel and 64-color ambient lighting. Not only are there illuminated door sills, but lighting throughout the car including the seat piping. This color offers excitement, as does the LED logo projectors displayed.
2. The MBUX Hyperscreen is a design fusion of digital/analog. Several displays appear and blend seamlessly stretching from left to right along a 56-inch curved glass surface. The front passenger is able to use the augmented reality navigation system. Turn on the Burmester 3D surround sound system with EV sound. There is an HD radio receiver, wireless Apple Carplay and Android Auto, plus online music and drivers can use a hands-free Bluetooth interface and audio streaming.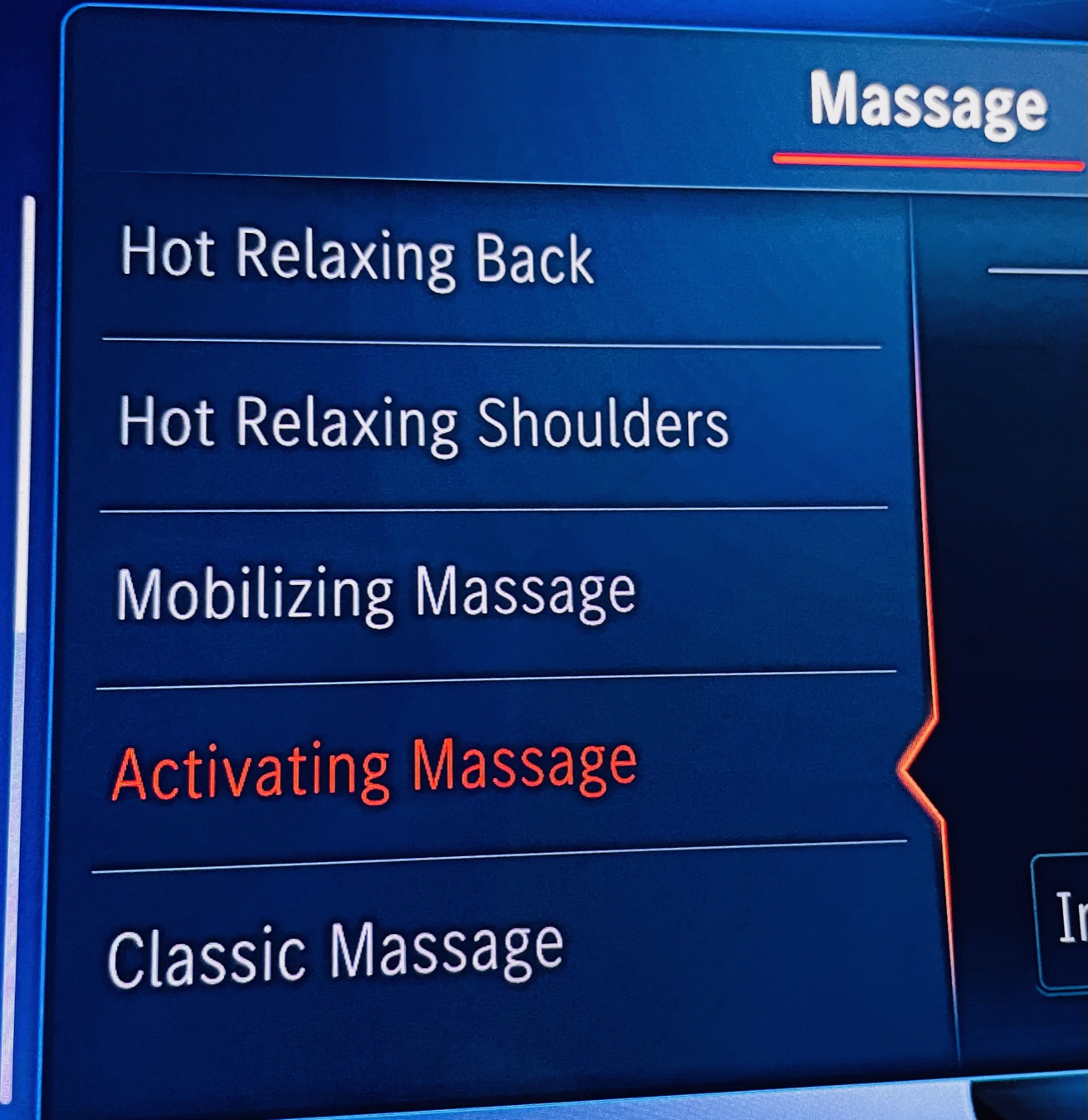 Jill Weinlein
3. Each seat offers a variety of massage applications while driving providing comfort while everyday driving, and especially while sitting in a carline or traffic. The multi-contour front seats offer rapid heat and ventilation, as well as massage. The power front seats have memory to your exact height for comfort and safety. Luxury front head restraints have a soft pillow for additional massage capabilities.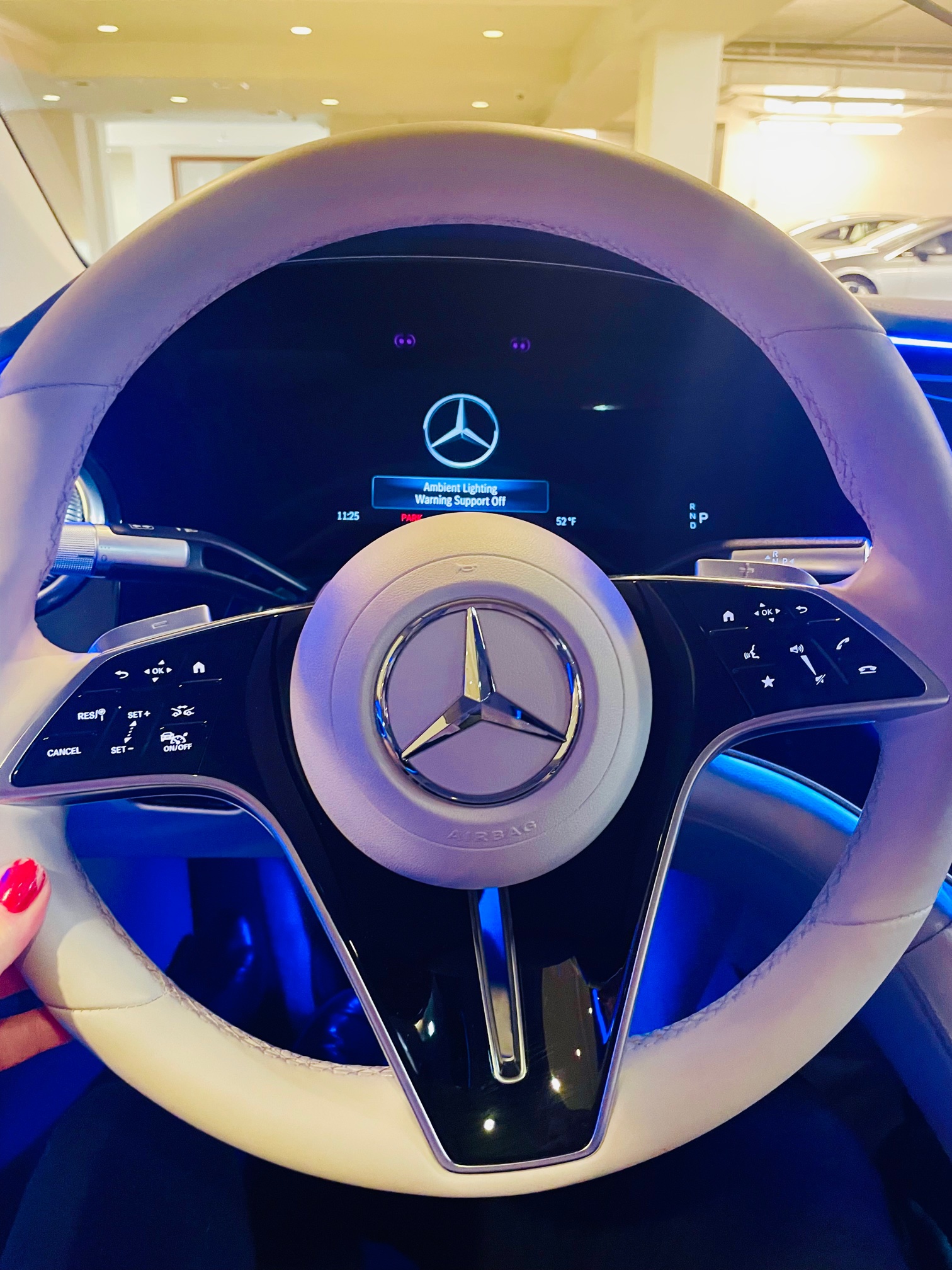 Jill Weinlein
4. The solid and strong steering wheel offers touch control buttons. Drivers are able to turn on the Mercedes-Benz User Experience voice control and say 'Hey, Mercedes' for keyword activation with natural language understanding.
5. In the center of the front-cabin is a wireless charger with NFCC pairing. Below is a open, yet hidden from sight storage area for a purse or shopping bag. There are six 100W USB-C ports for charging capabilities from every seat, so every passenger can stay charged and ready to roll.
6. The steering angle at the rear axel offers an impressive 10 degrees in maneuverability and agility for U-turns and narrow streets. The handle benefits are more stable and precise in dynamic situations.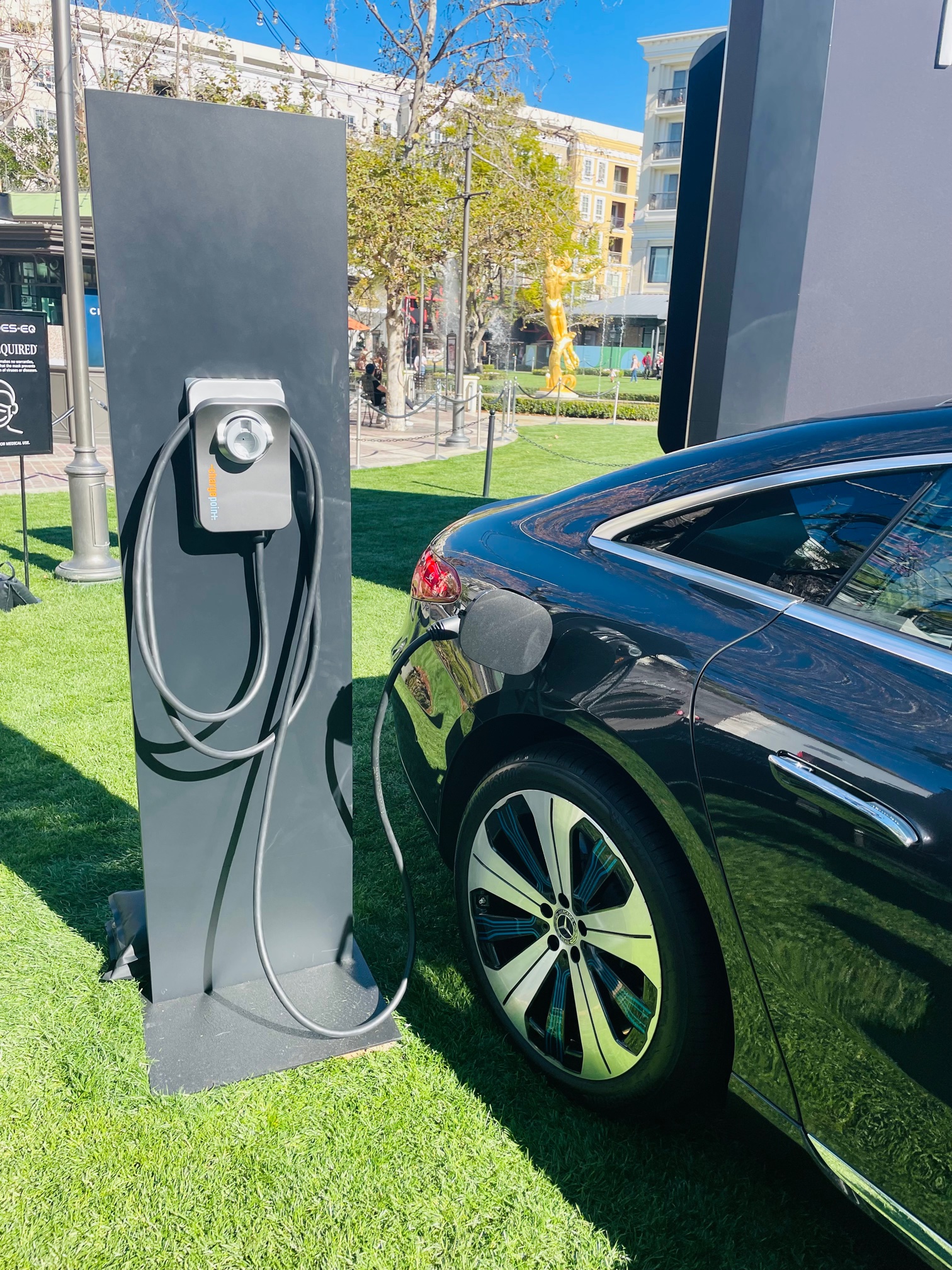 Jill Weinlein
7. There are multiple electric charging options for the advanced 107.8 kWh EV battery to run the rear 245kW permanently synchronous electric motor. The steering wheel has Intelligent Energy Recovery with paddles, and the full all-electric charge range is 340 to 350 miles depending on the model.
Jill Weinlein
8. The EQS 450+ has beautiful 20′ wheels and rims. The EQS 580 4MATIC has 21′ wheels and striking rims.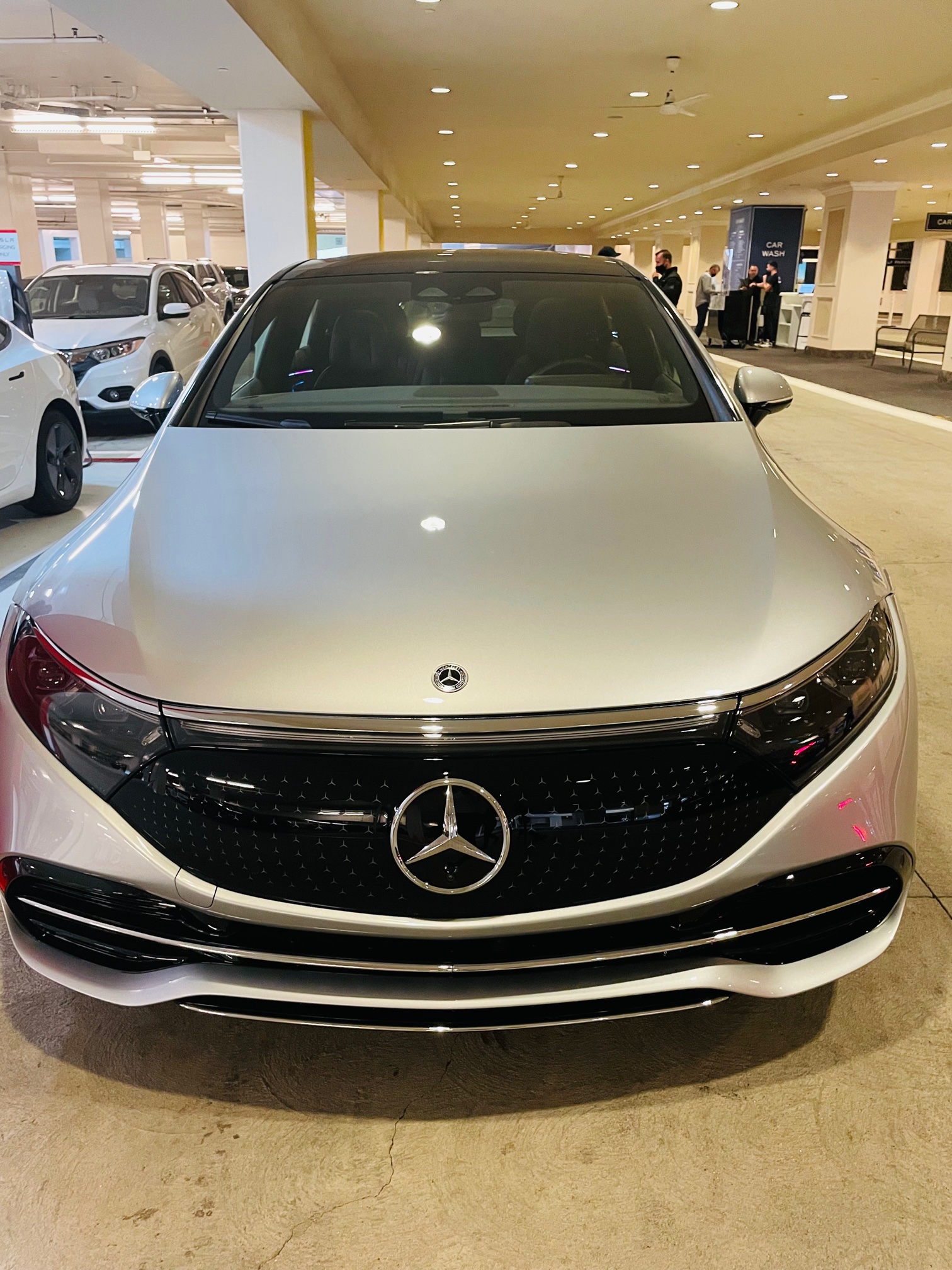 Jill Weinlein
9. Drivers have the option to have an enhanced health and wellness boost with the Energizing Comfort feature. This feature rises attentiveness while reducing sleepiness and stress. The available programs combine comfort, climate control and lighting with the all new Energizing Nature feature. Listen to warm music soundscapes and breathe the subtle fragrance of the forest, sounds of the ocean and summer rain to create an acoustic oasis while driving in noisy traffic.
10. More safety features include active parking assist and surround-view cameras eliminating blind spots. The active distance assist Distronic is an adaptive cruise control to adjust your speed for traffic ahead. Active Stop-and-Go assist keeps the car within the lane while maintaining a safe distance in traffic. Active Parking Assist Parktronic allows the surround-view systems to enter and leave parallel and end of parking spaces automatically.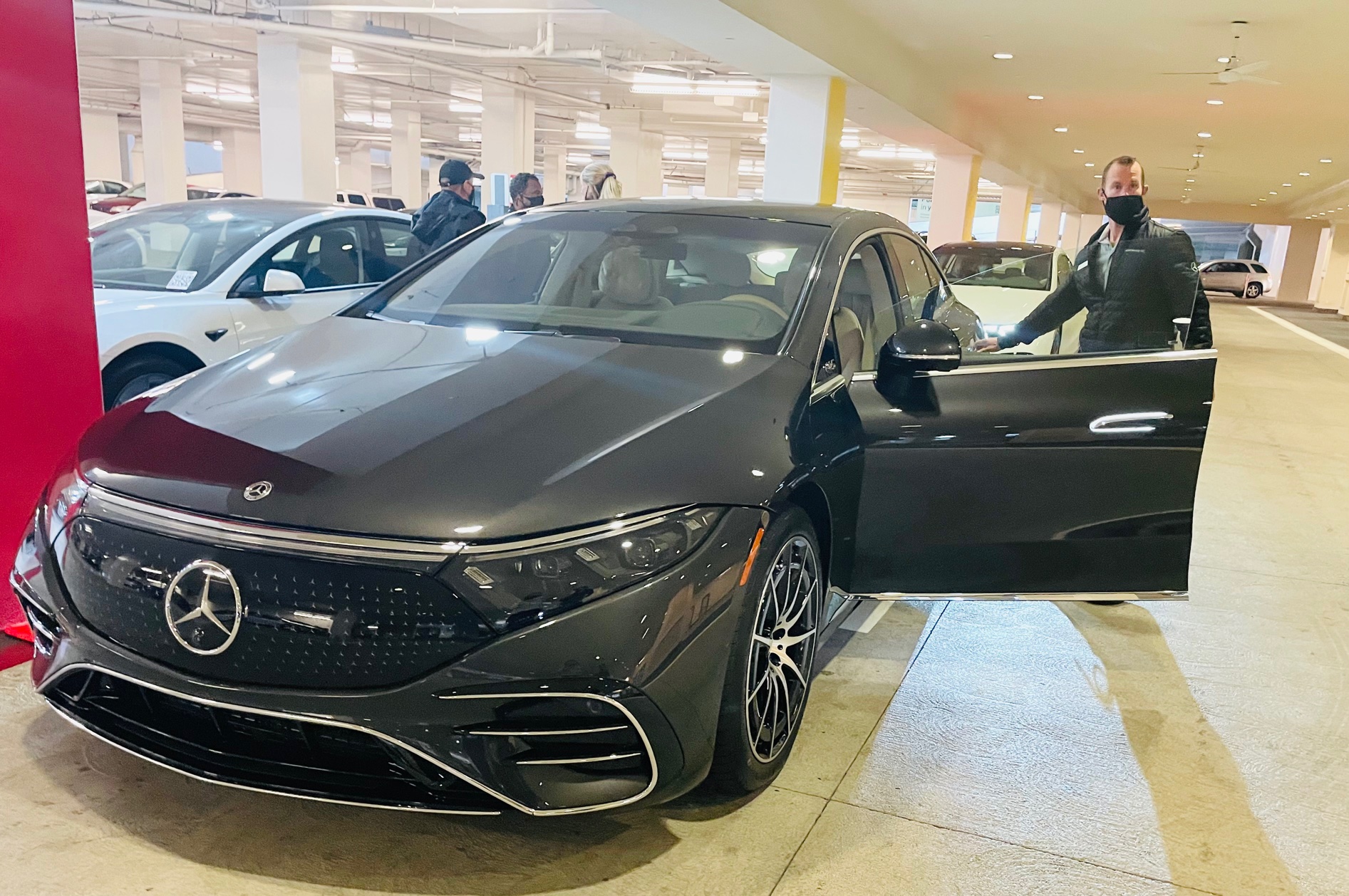 Jill Weinlein
To view the full test drive city tour schedule and register for a specific session, please visit www.MercedesEQTestDrive.com. Consumers who do not register in advance will be accommodated on a first-come, first-serve basis. To learn more about the EQS Sedan, please visit www.mbusa.com.
MSRP for the EQS 450+ is $102,310 and the EQS 580 4MATIC is $119,100.
Local Test Drive Schedule:
Los Angeles, CA (January 26-29), Houston, TX (February 24-27), Miami, FL (February 24-27), Tampa, FL (March 3-6), and Orlando, FL (March 3-6).