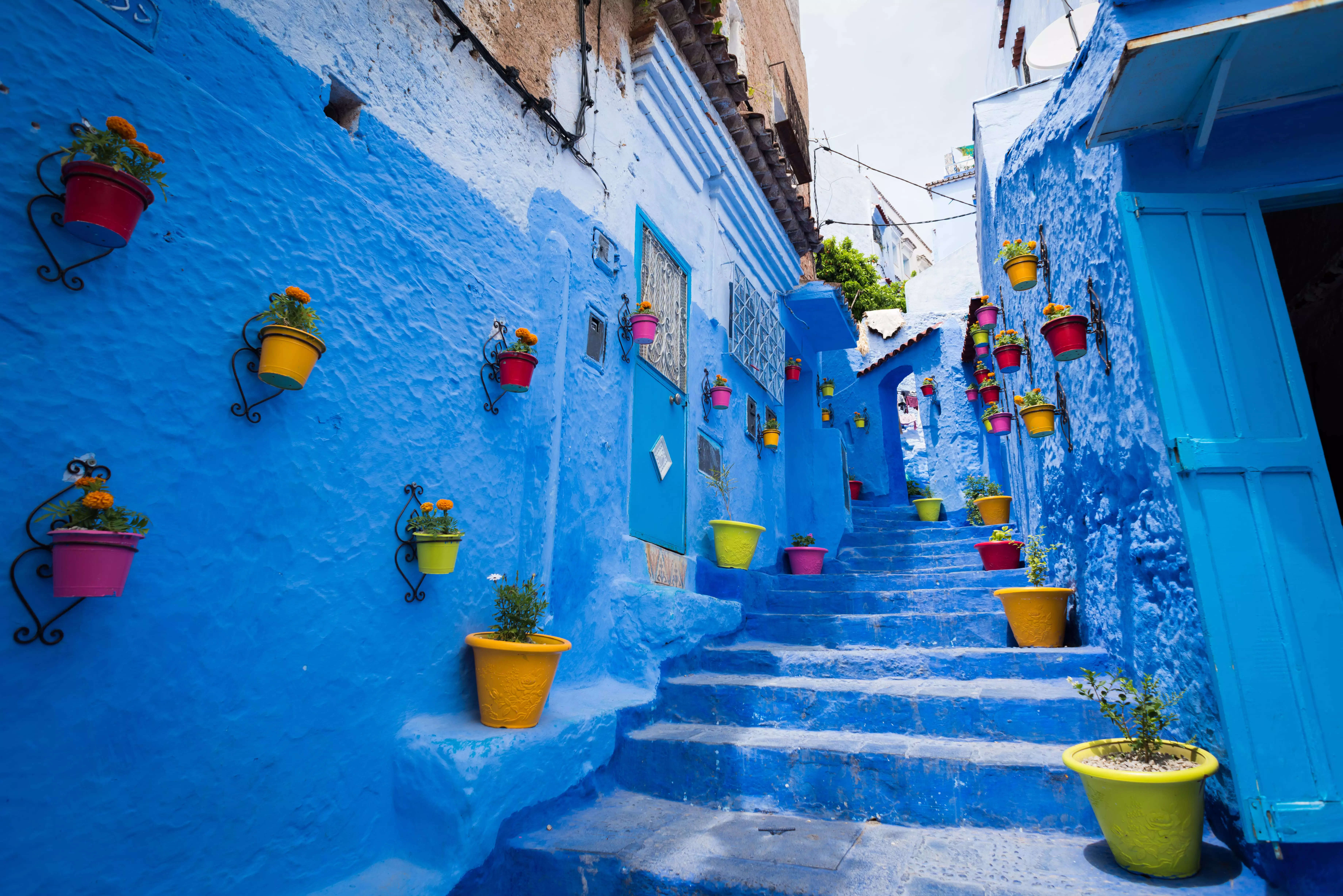 North African nation
Morocco
has announced the resumption of tourist and visitor
visa operations
in India thus accepting
visa
applications for all categories in the country. Effective February 14, the Embassy of Royal Kingdom of Morocco has resumed tourist and
visitor visa
operations for Indian nationals. Global visa consultant
VFS Global
announced that that Morocco visa applicants in India can now submit their applications for all visa categories, including tourist visas at its Visa Application Centres (VACs) in New Delhi, Bengaluru, Chennai, Kolkata, and Mumbai.
Earlier VFS Global had announced the reopening of its Morocco VFS application center's in India effective February 7 for all visa categories except Tourist/Visitor. Due to the rapid increase of Covid-19 cases in the country amidst spread of Omicron variant, the Moroccan Embassy had suspended visa services in India till January 31, 2022. No Morocco visa applications were accepted and processed during this period; however, Morocco nationals were allowed to visit the Morocco VFS Centers for fingerprint service.
Visa fee for tourist and visitor visa categories would be INR 2,560 along with the tourism promotional charges of INR 140 per application. The embassy had announced revision of the visa fee for all categories on February 9. The Moroccan border have opened for commercial flights in and out of the country effective February 7.
Travel rules for Indian travellers to enter Morocco
Morocco is open for Indian travellers and fully vaccinated visitors are required to present a Covid-19 vaccine certificate showing they were fully vaccinated at least 2 weeks before arrival. Travellers also must have a Covid-19 PCR test result issued at most 48 hours before arrival to Morocco. Another Covid-19 test may be administered at the hotel or the residence center for tourists within 48 hours of arrival.
A 'health form' must be completed, printed, and signed before departure. On arrival, visitors will be subject to undergo temperature checks and random Covid-19 Rapid Antigen Test (free of charge). Unvaccinated visitors will be required to quarantine for a maximum of 10 days on arrival in an approved hotel.