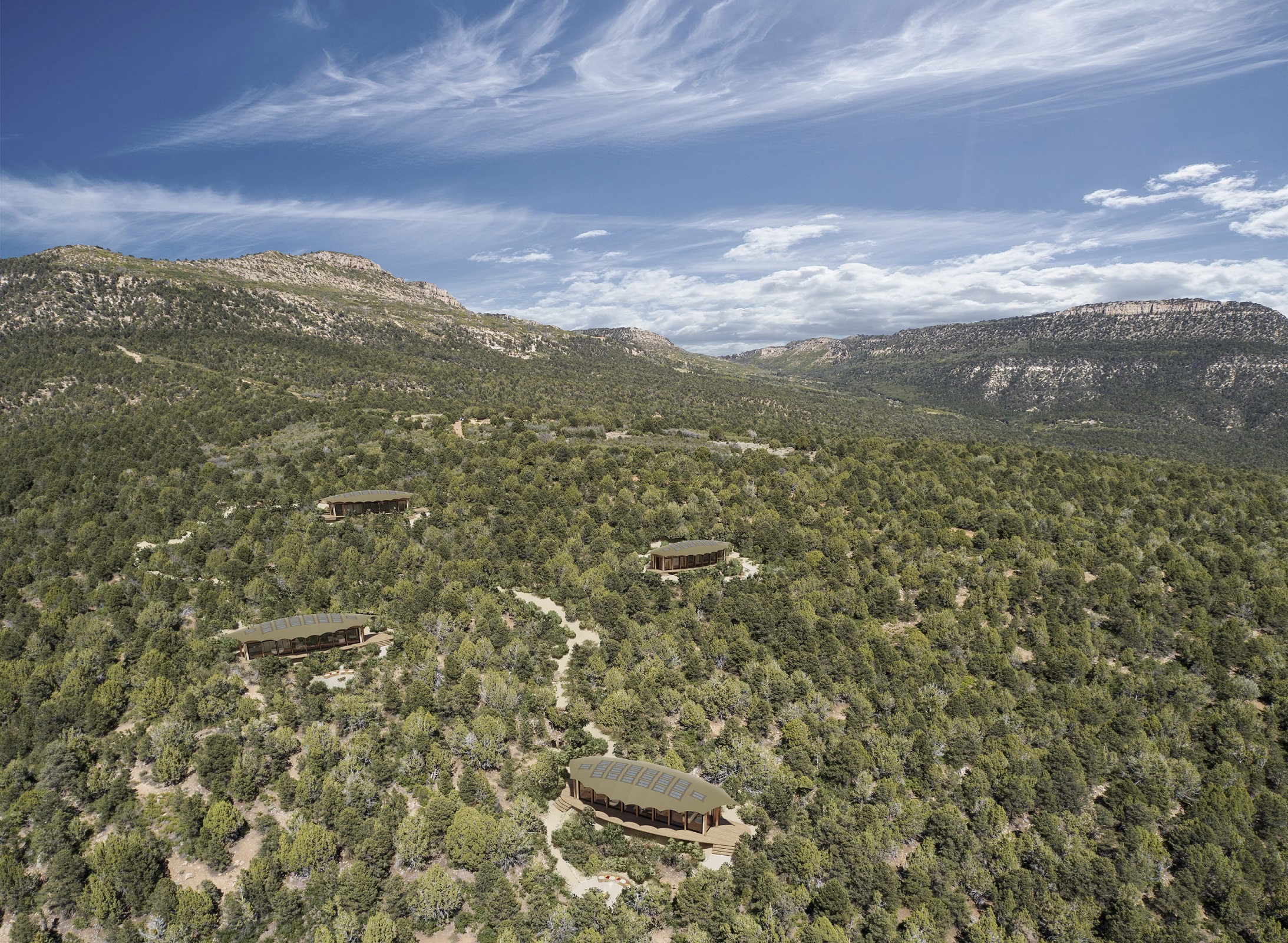 (credit: Elizabeth Rad Elghanayan, founder and partner of Zion Spirit Group)
Set to debut its first phase in the Summer of 2022, Spirit will be situated on 1,100 acres, just one mile from Zion's east boundary. The first phase is expected to include seven Leaf Suites, miles of biking and hiking trails, an employee housing village and the aquaponic greenhouse, which will serve as the resort's temporary dining and gathering space. This new transformative wilderness retreat is perched along the eastern slope of the Clear Creek Mountain range and will feature only 36 individual suites and four homesteads. Designed to evoke a connection to the natural beauty of Zion National Park, Spirit will be the first ultra-luxury resort in the region, set to open in its entirety in Spring 2023.
With the park's most iconic rock formations (Checkerboard Mesa, The East Temple and The West Temple to the south and Burger Peak to the west)in perfect view, guests will be presented with organic-style architecture and sustainable design from Nomadic Resorts.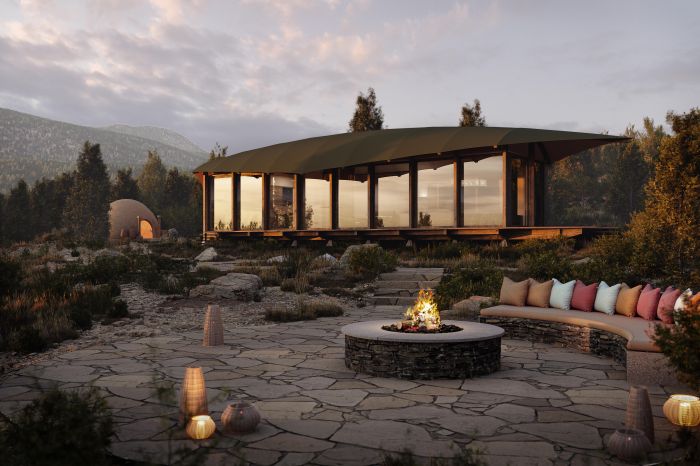 (credit: Elizabeth Rad Elghanayan, founder and partner of Zion Spirit Group)
Each of the one- and two-bedroom Leaf Suites (800 to 1,100 sf) is designed to minimize the impact on the surrounding land and get their names from the beautiful leaf-shaped roofs with solar panels and photovoltaic fabric technology. Another distinct feature of these suites is how they are designed to give guests seclusion while still being a part of the greater outdoors. The wrap-around terraces and oversized glass window walls offer panoramic views directly into the national park, while the suites also have numerous distinct spaces throughout their suites that encourage connectivity to mind and spirit.
'The Leaf Suites are uniquely and intentionally designed to emphasize and encourage connectivity, mindfulness and well-being,' said Elizabeth Rad Elghanayan, founder and partner of Zion Spirit Group. 'Their organic-style architecture and sustainable components allow them to seamlessly integrate with the natural beauty and wilderness of the landscape with very little impact, while lavish appointments throughout, along with a versatile wellness studio and bicycle base station, simultaneously present an intimate and immersive experience within.'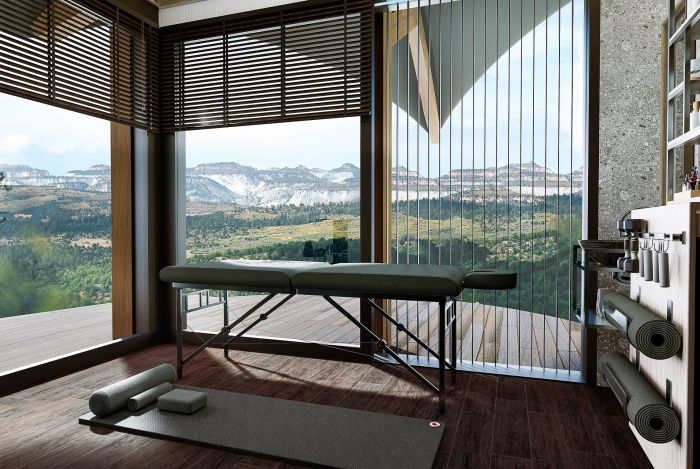 (credit: Elizabeth Rad Elghanayan, founder and partner of Zion Spirit Group)
At the heart of the property, their lodge will provide a multitude of offerings including one culinary offering exclusively available to guests, an aquaponic greenhouse, library, observatory, natural swimming pool and Experience Lounge. Its design makes it possible for guests to connect to the greater surroundings and become encouraged to discover the greater outdoors at their fingertips. 
Speaking to the outdoors, Zion Spirit Group, in collaboration with Zion National Park Forever Project, local landowners, conservationists, the National Park Service and the Utah Office of Outdoor Recreation, is currently underway with the development of 35 miles of biking trails, many of which traverse Spirit's vast terrain, allowing guests immediate access to the area's best mountain biking. Driven by a shared vision to protect and promote purposeful tourism, Zion Spirit Group is founded by Elizabeth Rad Elghanayan and Kevin McLaws, who have owned land outside of Zion National Park for 23 years and currently own and operate the nearby Zion Mountain Ranch. 
To register to be among the first to receive information about the resort and when bookings begin, visit SpiritZion.com or follow Spirit on Instagram at @spiritatzion. Nightly room rates are expected to begin at $3,000 per night.