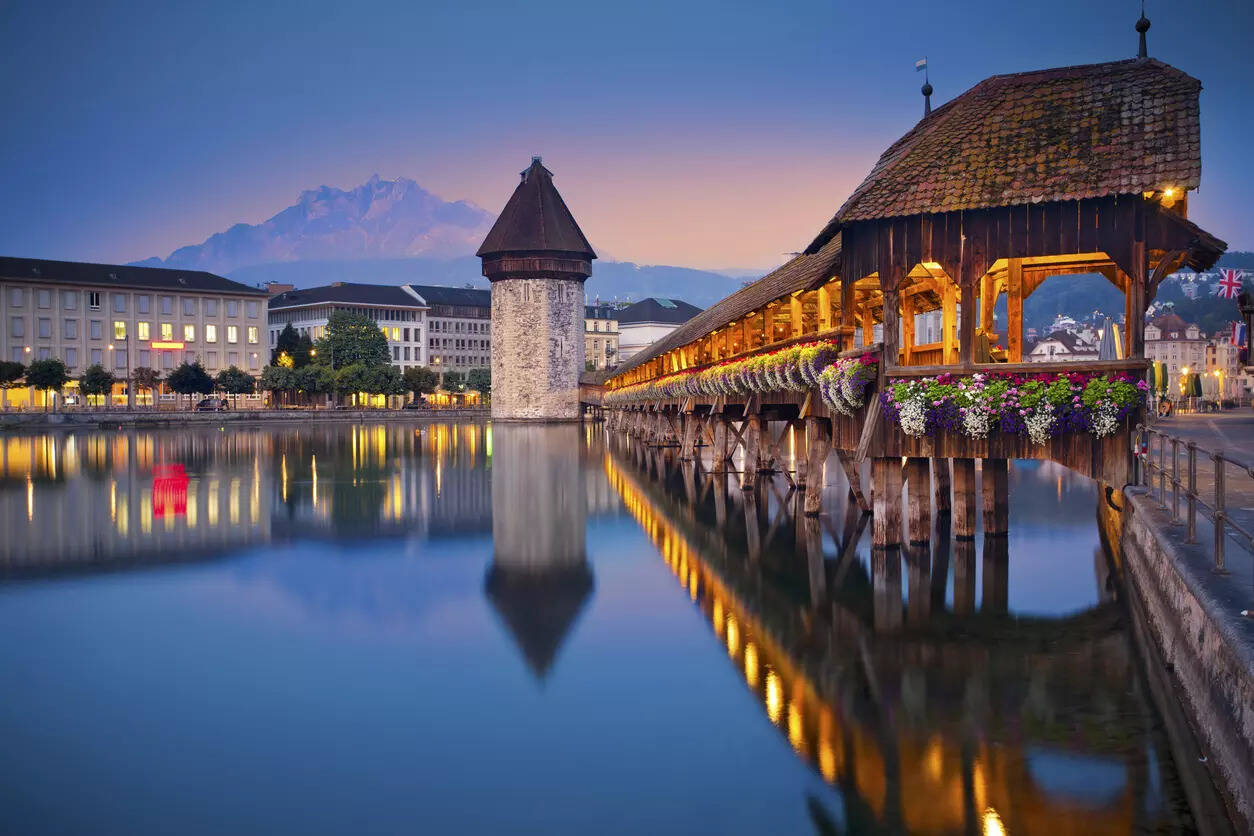 Switzerland
has become the latest European country to ease coronavirus restrictions, including ending health checks for incoming travellers from many countries and the need to have
Covid-19 passes
to enter many public venues.
The Federal Council, the seven-member Swiss executive branch, said as masks and Covid-19 vaccination passes will no longer be required to enter shops, restaurants, cultural venues and other public settings and events. The requirement to wear masks in workplaces and a work-from-home recommendation will also end, as will capacity limits on large-scale gatherings. The only requirements that will remain are an order for any person who tests positive to isolate and mandatory mask-wearing on public transportation and in health care institutions.
"The epidemiological situation continues to develop positively," the government said. "Thanks to the high level of immunity among the population, it is unlikely that the health care system will be overburdened despite the continued high level of virus circulation."
Health authorities in the country of about 8.5 million people reported more than 21,000 new daily Covid-19 cases and 10 new deaths. The trend has steadily fallen since a 7-day average of more than 36,000 cases a day was tallied in late January. Incoming travellers will no longer be required to provide proof of vaccination, recovery or a negative test, or complete an entry form. The measures also will mean an end to the government's economic support for business hit hard by the pandemic.
These entry rules are applicable for the following countries:
Schengen States
Austria
Belgium
Czech Republic
Denmark
Estonia
Finland
France
Germany
Greece
Hungary
Iceland
Italy
Latvia
Liechtenstein
Lithuania
Luxembourg
Malta
Netherlands
Norway
Poland
Portugal
Sweden
Slovakia
Slovenia
Spain
EU and smaller European countries and third countries and regions:
Andorra
Bahrain
Bulgaria
Chile
Colombia
Croatia
Cyprus
Hong Kong
Indonesia
Ireland
Kuwait
Macao
Monaco
New Zealand
Peru
Qatar
Romania
Rwanda
San Marino
Saudi Arabia
South Korea
Taiwan
United Arab Emirates
Uruguay
Vatican / Holy See
All countries and regions except those listed here, including India are currently considered high-risk countries and regions. Entry restrictions continue to apply to persons entering Switzerland from these countries.