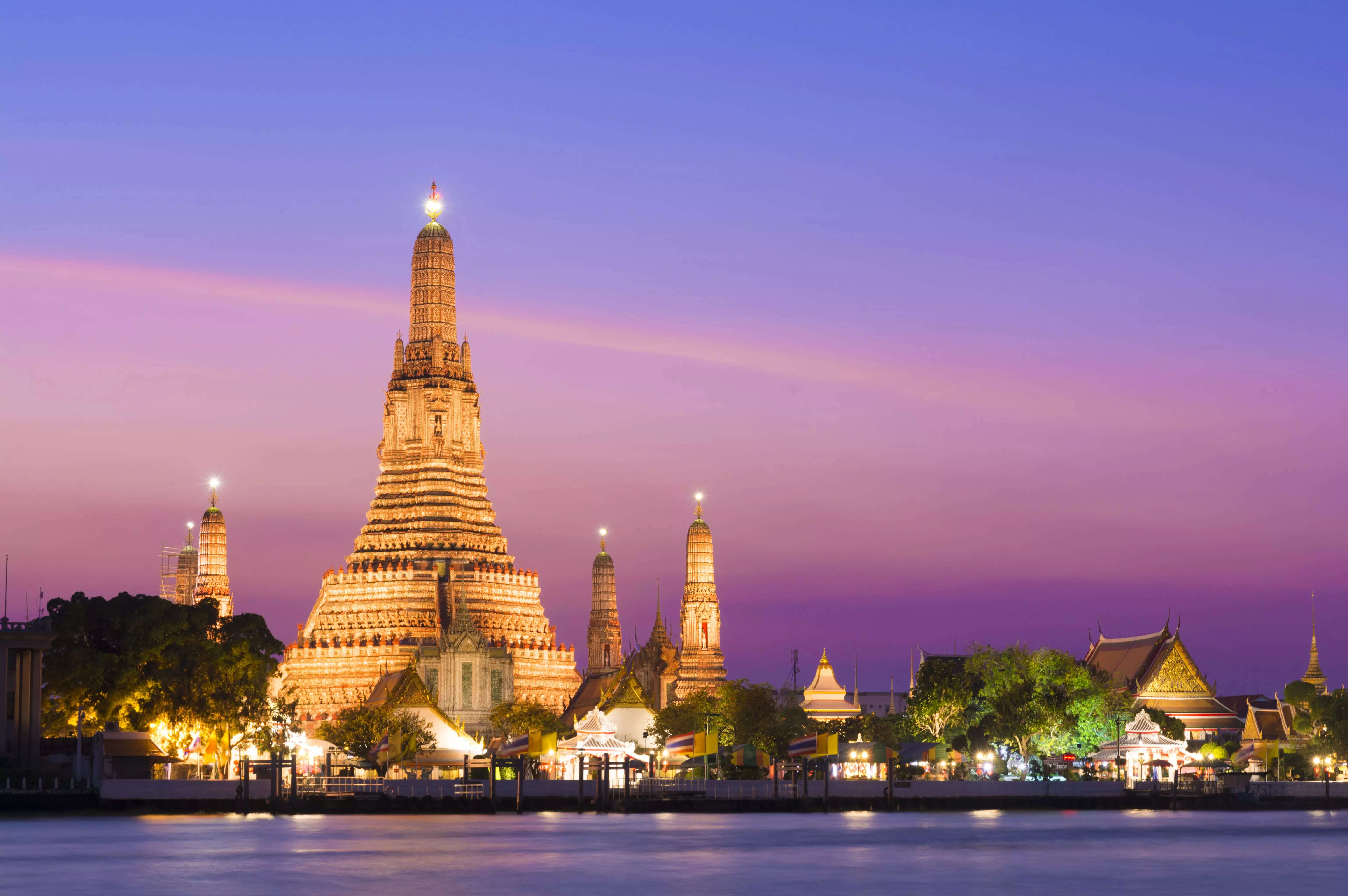 The
Tourism Authority of Thailand
(
TAT
) has outlined the latest marketing strategy in response to the approval that has been given to the
air travel bubble
arrangement with
India
, which is considered a major step forward in the planned recovery of what is one of
Thailand
's important visitor source markets.
Commenting on the development, Tanes Petsuwan, Deputy Governor for International Marketing – Asia and the South Pacific, TAT said, "Thailand was a very popular destination for Indian travellers before the Covid-19 pandemic, and there is every indication this appeal will continue. Significantly, the proposed Thai-Indian air travel bubble arrangement will help enhance the image of Thailand as the preferred destination for Indians wanting to travel abroad."
Thailand's Centre for Covid-19 Situation Administration (CCSA) has greenlighted the Thai-Indian air travel bubble arrangement, a decision which now awaits cabinet approval. Once this is given, the Civil Aviation Authority of Thailand (CAAT) will proceed with the plan through collaborations with the Indian authorities and airlines. Tanes further added, "With the TEST and GO entry scheme having been resumed from February 1, 2022, under which fully vaccinated travellers from any country can apply for a Thailand Pass, while the Covid-19 situation in India is vastly improving resulting in relaxed restrictions for international arrivals including returning Indians, TAT will actively target high-quality Indian tourists to return to Thailand."
In line with the Visit Thailand Year 2022: Amazing New Chapters marketing campaign, TAT is focussing on further building the Indian market with a particular emphasis on special interest groups with high spending, such as weddings and honeymoons, golf, millennials, and digital nomads. Among the activities include familiarisation trips and business events.
A fam trip for Indian travel agents and media is in Thailand from February 15-22, 2022, to gain first-hand experience on tourism products and services on the Bangkok-Chiang Mai and Bangkok-Ko Samui travel routes, as well as discuss business with local suppliers in a trade meet event A dedicated familiarisation trip and wedding symposium for Indian wedding planners are set to take place in March 2022.TAT will also head up the Thailand presence at India's major tourism promotion event – South Asia Travel and Tourism Exchange (SATTE) 2022 – scheduled for 18-20 May, in New Delhi. It will also arrange a product presentation event to provide travel agents from key cities in the South and West of India – Ahmedabad, Bengaluru, Chennai, Hyderabad, Koshi, and Mumbai – with an update on Thailand's entry schemes and 'Amazing New Chapters' travel offers.
Following the materialisation of the air bubble travel agreement between India and Thailand and the reopening of commercial flights between the two countries, TAT will join hands with airlines to co-organise networking sessions in key cities in the North of India, including New Delhi and Kolkata to further promote Thailand's latest tourism products and services.
This latest marketing strategy follows TAT's ongoing efforts to maintain Thailand's positioning as a top destination for Indian travellers. Throughout the Covid-19 pandemic, TAT's offices in Mumbai and New Delhi continued to work in close cooperation with the Indian travel and tourism industry through ongoing marketing activities that included a Thailand Travel Update webinar and the launch of the Thailand Specialist Programme industry-focused online training course for travel advisors and operators to update themselves on existing and new attractions and offerings in Thailand.